November 20, 2016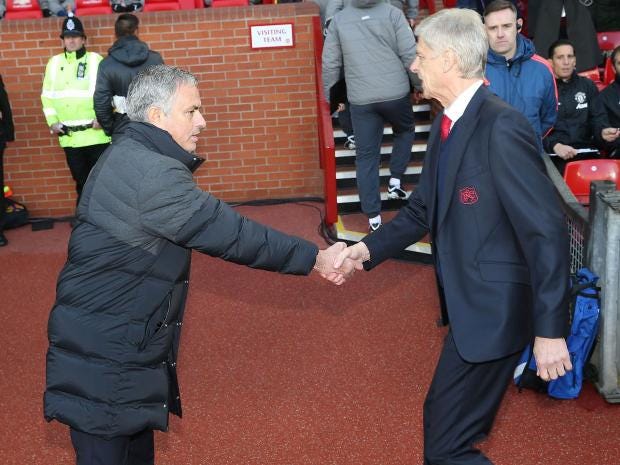 For Mourinho there have already been too many of these kinds of results. For the third successive time a team that Manchester United would have backed themselves to have beaten at home left Old Trafford with a point. Arsenal's record here is bad enough for them to be lumped in with Burnley and Stoke.
There was only one reason why Mourinho had been given the job he had so often craved and that is because he can be counted on to win. He did not check into his lonely suite in the Lowry Hotel to develop young footballers or for his charm as a front man. He guaranteed or appeared to guarantee success.
In the matches that matter, United have been well beaten by Manchester City and Chelsea and forced a barren draw at Liverpool. Here, with Zlatan Ibrahimovic suspended and Wayne Rooney in what looks like terminal decline, he fielded Marcus Rashford and Anthony Martial up front.
With Antonio Valencia driving down the right and Juan Mata, the man Mourinho discarded at Chelsea, pushing through the middle, Manchester United possessed pace and an edge. To have stumbled on that side might be worth an afternoon that felt like Mourinho's first defeat to Arsenal.
SOURCE: independent.co.uk