September 27, 2016
Sam Allardyce has lost his job as England manager, losing face in a sting operation that has upended his career, leaving him in the dustbin of history.
The 61-year-old has paid the ultimate price after he was secretly filmed telling undercover reporters how to bend FA transfer rules to try and land a lucrative £400,000 deal in the Far East.
Gareth Southgate has been put in temporary charge of England's next four matches, starting with the home match against Malta on October 8.
An FA statement read: 'The FA can confirm that Sam Allardyce has left his position as England manager.
'Allardyce's conduct, as reported today, was inappropriate of the England manager. He accepts he made a significant error of judgement and has apologised. However, due to the serious nature of his actions, The FA and Allardyce have mutually agreed to terminate his contract with immediate effect.
'This is not a decision that was taken lightly but The FA's priority is to protect the wider interests of the game and maintain the highest standards of conduct in football. The manager of the England men's senior team is a position which must demonstrate strong leadership and show respect for the integrity of the game at all times.
'Gareth Southgate will take charge of the men's senior team for the next four matches against Malta, Slovenia, Scotland and Spain whilst The FA begins its search for the new England manager.
'The FA wishes Sam well in the future.'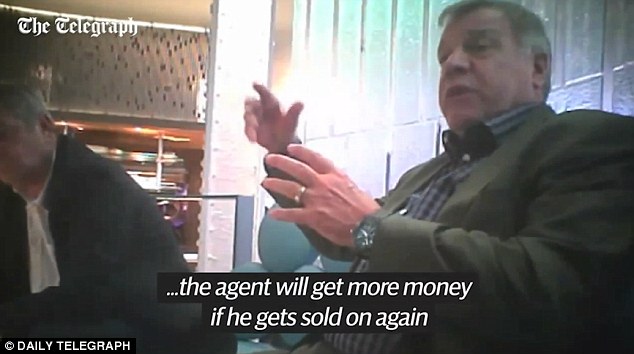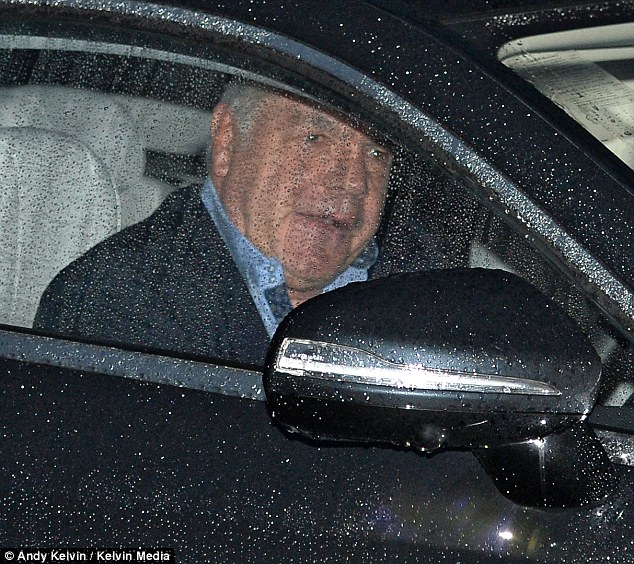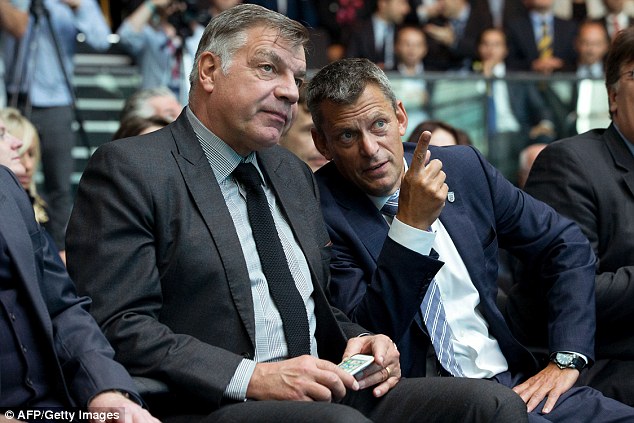 Allardyce also released a statement. He said: 'Further to recent events, The FA and I have mutually agreed to part company.
'It was a great honour for me to be appointed back in July and I am deeply disappointed at this outcome.
'This afternoon, I met with Greg Clarke and Martin Glenn and offered a sincere and wholehearted apology for my actions.
'Although it was made clear during the recorded conversations that any proposed arrangements would need The FA's full approval, I recognise I made some comments which have caused embarrassment.
'As part of today's meeting, I was asked to clarify what I said and the context in which the conversations took place. I have co-operated fully in this regard.
'I also regret my comments with regard to other individuals.'
Following the revelations in the sting by The Daily Telegraph, Allardyce departs just 67 days after he was appointed Three Lions boss. The decision followed showdown talks between the two parties at Wembley on Tuesday afternoon.
Allardyce left his home in Bolton shortly before 7am on Tuesday morning for talks with FA bosses. Chairman Greg Clarke and chief executive Martin Glenn met with the former Sunderland boss and emphasised they were extremely disturbed by the allegations held against him.
Allardyce defended himself by saying that during the sting he said everything needed to be run past The FA, though that wasn't enough to save him.
FA board members Dan Ashworth and David Gill were also consulted over the decision to dispense with Allardyce's services, but it was Clarke's voice which carried the most weight.
Glenn told FATV: '[It has been] a very difficult 24 hours. In the light of the media allegations that we've seen, we've concluded and Sam's agreed that his behaviour's been inappropriate and frankly not what is expected of an England manager, discussing a range of issues from potential contraventions of FA rules through to personal comments that frankly just don't work when you're the manager of England.'
Allardyce landed a contract worth £3million-a-year plus bonuses in July, but was filmed cashing in on his role with reporters posing as Far East businessmen.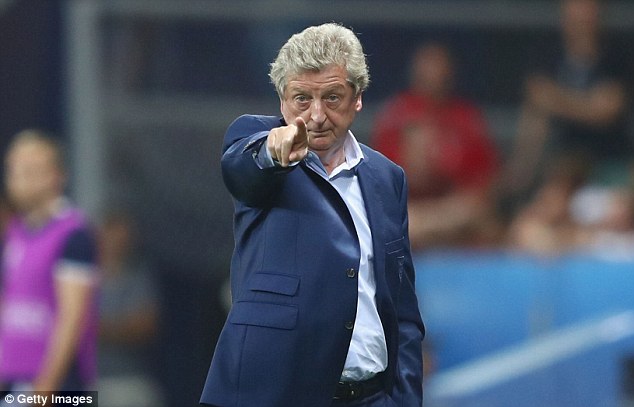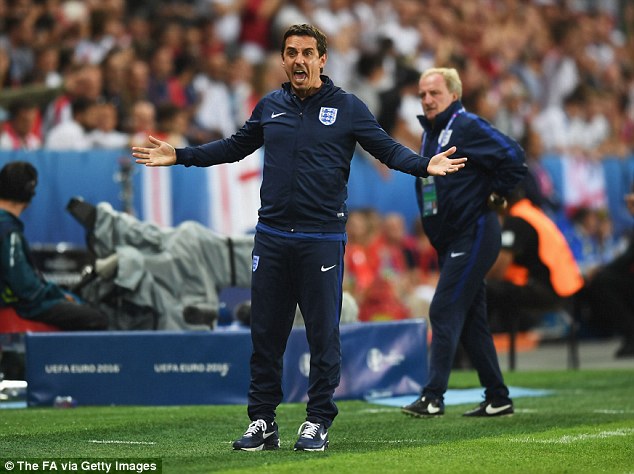 In discussions over a potential deal, Allardyce offered to fly to China and Singapore to 'talk football'. He also mocked predecessor Roy Hodgson's speech, criticised former England No 2 Gary Neville and indiscreetly gave his views on why the team froze against Iceland on the way to their embarrassing Euro 2016 exit.
The meeting with the reporters, who claimed to be businessmen looking to cash in on the success of the Premier League, was filmed by the Daily Telegraph and took place before Allardyce had even taken charge of his first game – the dramatic 1-0 World Cup qualifying victory in Slovakia.
During the undercover sting which cost him his job, Allardyce was filmed:
Mocking former England manager Hodgson's speech, calling him 'Woy'.
Saying Euro 2016 flop Hodgson would 'send people to sleep,' as an after dinner speaker. 'He hasn't got the personality for it,' he said, before adding that he 'just collapsed' as England manager and that the players had 'let him down'.
Blaming Hodgson's assistant Gary Neville for the failure to send on Marcus Rashford earlier as England crashed out to Iceland and accusing him of being 'the wrong mix'. Allardyce adds: '****ing tell Gary to sit down and shut up, so you can do what you want.'
Offering advice on how to get around FA rules on transfers relating to the complicated third party ownership of foreign players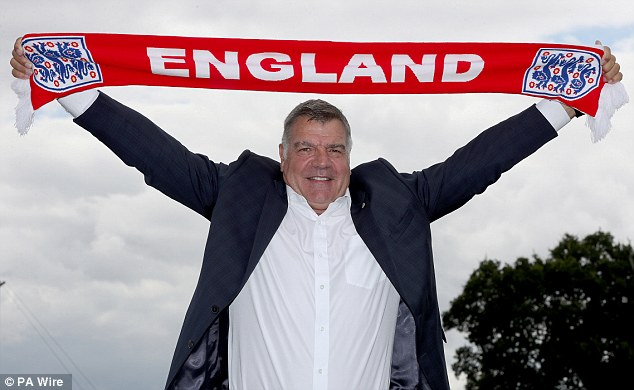 In response to the allegations held against Allardyce, FA chairman Greg Clarke had said: 'With things like this you have to take a deep breath. I want all the facts, to hear everything from everyone and make a judgment about what to do.
'Natural justice requires us to get to the bottom of the issues before we make any decision. It is not appropriate to pre-judge the issue. With things like this you have to take a deep breath.'
After doing just that, Clarke decided he had no alternative other than to sack Allardyce, ending his time in charge a little over two months after he was appointed.
In the meeting filmed by Telegraph reporters, Allardyce's financial adviser Shane Moloney said to the businessmen: 'The way I see it working is this: what you want to do is to have Sam as the attraction, that brings investors into the fold. So he could talk about football for 15 minutes.'
Moloney added: 'I know Singapore, China, the idea of an England manager out there in China. Huge. And that's the value of it. They'll come just to be there. To hear him. He's a brilliant speaker. Loves it.'
Allardyce said: 'Keynote speaking, that's what I'd be doing, keynote speaking. I'm a keynote speaker.'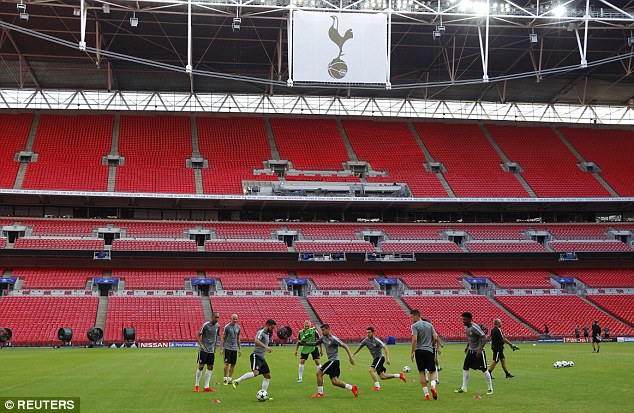 He also said of the FA, his employers: 'They're all about making money aren't they? You know the FA's the richest football association in the world?
'Well, I shouldn't say that. They're not the richest at all. What they do is they have the biggest turnover in the world with £325m.'
Allardyce had negotiated a two-year contract with the FA worth £3m a year, with a further two-year option after he left Sunderland last summer.
It immediately made him the world's highest-paid international manager and with bonuses for qualifying for and reaching the latter stages of the 2018 World Cup finals included, it gave him the chance to earn more than his predecessor's £3.5m a year if successful.
But that chance has now disappeared, with the FA subsequently facing the embarrassment of having to look for a third manager inside a year.
ON ROY HODGSON: 'He'd send them all to sleep, Roy. Woy. He hasn't got the personality for it.'
ON WHERE ROY WENT WRONG: 'Players let him down in the end (at the Euros). I think maybe he was too indecisive. Cast a bit of anxiety over to the players maybe. I mean prior to the Iceland game, he won all 10 qualifiers. We'd drawn with Russia (in the first game), we should have won. We beat Wales, and that was our worst performance. We drew with Slovakia, and we only had to draw with Iceland to get through… he just collapsed.'
ON GARY NEVILLE AND HODGSON ARGUING OVER RASHFORD: 'They were arguing for 10 minutes about bringing (Marcus Rashford) on (against Iceland), him and Gary Neville. So Gary was the wrong influence for him. ****ing tell Gary to sit down and shut up, so you can do what you want. You're the manager, you do what you want, not what anyone else (wants).'
ON PLAYERS BEING LEFT OUT FOR THE CLUBS:  'Can't play them then. Joe Hart. Jack Wilshere, on the bench for Arsenal. Oxlade-Chamberlain on the bench. You can play them, but they're not playing for the club. When they're not playing for the club, they're just short of match practice.'
ON THIRD-PARTY OWNERSHIP:  'It's not a problem… we got (Enner) Valencia in (for West Ham).  He was third party owned when we bought him from Mexico.'
ON HIS £400,000 DEAL WITH THE FICTITIOUS FIRM:  'Keynote speaking, that's what I'd be doing, keynote speaking. I'm a keynote speaker.'
ON REBUILDING WEMBLEY: 'They (the FA) stupidly spent £870million on Wembley, so they're still paying that debt off. They completely rebuilt it. If they'd built it anywhere else, it would have cost about £400m. They completely floored it and then rebuilt the new stadium which is fabulous, but that sort of debt is not really what you want.
'Most of the money the FA make will go to the interest on the debt.'
ON THE FA: They're all about making money, aren't they? You know the FA's the richest football association in the world? Well, I shouldn't say that. They're not the richest at all. What they do is they have the biggest turnover in the world with £325m.'
SOURCE: dailymail.co.uk