September 12, 2018
Gareth Southgate's rehabilitation of the England team has been largely based around three principles: playing out of the back, prioritising technical play over physical force and deploying a three-man defence.
While the first two follow on from each other, the third stands somewhat separately. Formations are independent of style. Southgate's system could be altered without moving away from the progressive football he has promoted, without undoing his work to build a particular 'identity'.
And though this three-man-defence gave England their best World Cup finish in 28 years this summer, it is possible that future success could rely on greater tactical flexibility rather than rigidly sticking to a trend.
England first adopted three-at-the-back under Southgate in March 2017, little more than a month before Antonio Conte's Chelsea were crowned Premier League champions following a season of unexpected dominance with the system.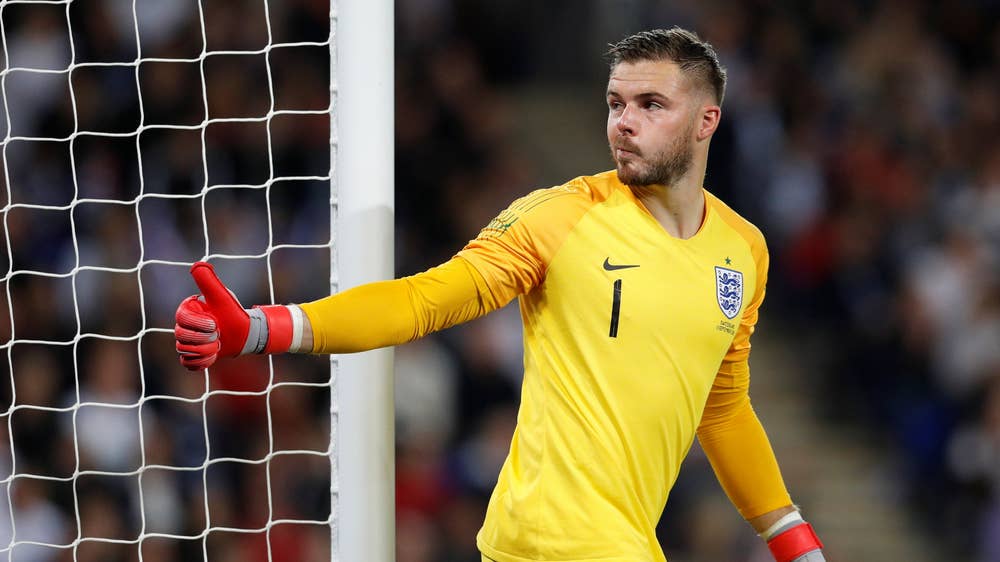 By the end of the 2016-17 campaign, 17 of the top-flight's 20 teams had deployed three at the back at least once and Southgate had already followed suit, but the system only became a real constant for England in November of last year, after unspectacular yet strangely encouraging goalless draws with Germany and Brazil.
The change in shape and system would bear fruit in Russia but even there, fair criticisms were levelled at this side. There was a persistent failure to create quality opportunities, an over-reliance on set-pieces and a failure to convince and control the game when up against credible opponents.
Tuesday's unremarkable victory over Switzerland, as well as the narrow but dispiriting defeat to Spain, gave still more credence to England's World Cup critics.
It also gave rise to a key question: since Southgate adopted three-at-the-back, which teams of significant quality have England comfortably beaten? The list starts and ends with a well-organised but ultimately limited Sweden, if that.
Is that enough to demand England stick to a single formation? Should Southgate not at least keep alternatives in mind?
Though it produced unspectacular football, the 4-2-3-1 that Southgate favoured during World Cup qualifying was a solid system that could still come in handy during times of trouble. England gave up just three goals in Southgate's first eight competitive fixtures, keeping six clean sheets.
Reverting to a four-man defence with a solid base in midfield should still be considered now and again, particularly when struggling for control mid-match or against opponents who dominate the ball.
It would at least solve the current 3-5-2 system's most glaring drawback – the isolation of the deepest midfielder. On Tuesday, Eric Dier was the unfortunate man tasked with marshalling great swathes of space in the middle of the park, and he often found himself over-run by opponents.
Jordan Henderson suffered the same fate against Spain and, fatally, in the semi-final against Croatia. Southgate was criticised in these pages and elsewhere after that game for a tactical immaturity. Switching to the system he began his England tenure with could have helped stem the tide.
The win over Switzerland also demonstrated the current system's limitations when it is without arguably its most important facilitator . Without John Stones, England lacked the exemplary presence in possession they require in order to play out of the back.
James Tarkowski is a better distributor of the ball than the lazy stereotype of players at Sean Dyche's Burnley would suggest, but a thousand successful passes at international level will not erase the memory of his early cock-up on Tuesday, which Xherdan Shaqiri should have punished.
Tarkowski's awkward evening was just one aspect of England's disorganised defence on Tuesday, a disorganisation that only subsided once Stones came on as a substitute. Up until then, without him, the extra man at the back seemed a waste of resources while the midfield was also struggling.
Yet the main argument for a tweak in formation, or at least more experimentation, is that the move to three-at-the-back has not solved England's biggest problem under Southgate – creating and scoring more.
England are a touch more fluid, a touch less formulaic than in the manager's early days, but have still only racked up three goals or more using this system once, against a barely functional Panama.
Though World Cup semi-finalists in Russia, this is still a side that squeezed the maximum out of set-plays to make up for a blunted attack. It is still a side that managed as just six shots from open play at the tournament – as many Saudi Arabia, who were eliminated at the group stage.
Southgate would be wise, though, not to make them dogma and at least consider his options. The formations, styles and instructions he has employed so far have improved England but not made them truly click.
Until that dilemma is resolved, Southgate cannot rule out having to go back to the drawing board.
SOURCE  independent.co.uk