February 22, 2019
Jupiter, Fla., Police Chief Daniel Kerr speaks during a news conference Friday, Feb. 22, 2019, in Jupiter, Fla., where they announced that they have charged New England Patriots owner Robert Kraft with misdemeanor solicitation of prostitution
Mr Kraft, 77, was charged by police in south Florida after a sting operation at the Orchids of Asia Day Spa. Police revealed that there is video evidence of around 100 men who are being charged, with Kraft charged for two separate visits to the spa in Jupiter, Florida.
ESPN NFL insider Adam Schefter reported on the sports cable network's flagship SportsCenter show that Kraft "is not the biggest name involved" as police continue working through their investigation.
NFL Network, a television channel run by the league, had still made no mention of the arrest several hours after the news broke.
The arrests on Friday make sense of a curious Thursday press conference in Florida where reporters repeatedly asked police if anyone linked to the NFL, including players or former players, had been detained. Police said that no athletes had been charged that they were aware of.
Speaking on Friday to confirm details of the sting, including Mr Kraft's involvement, Jupiter Police Chief Daniel Kerr said: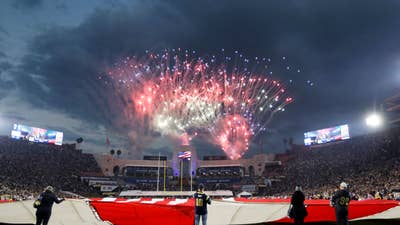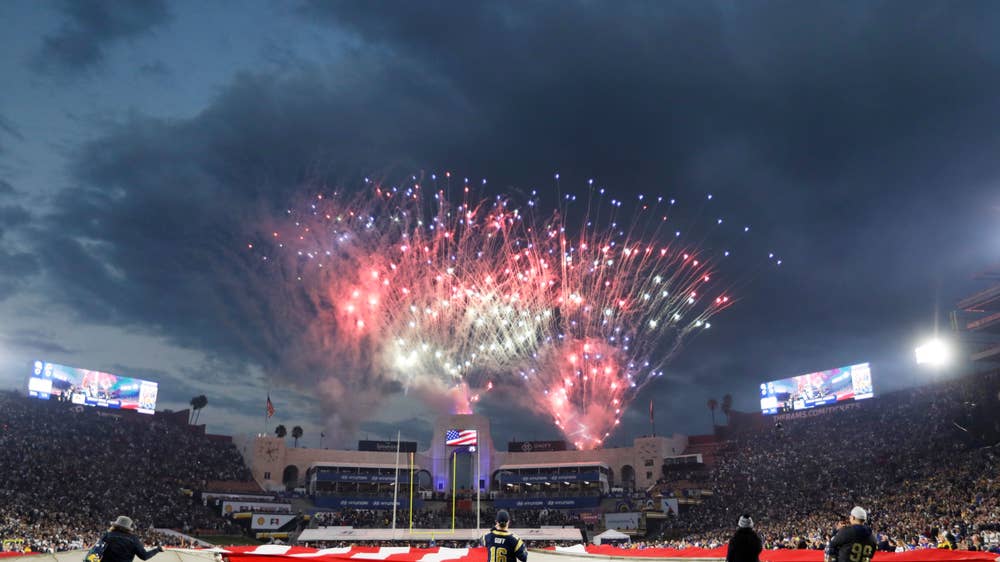 "He is being charged with the same offence as the others, and that is soliciting another to commit prostitution.
"Right now we have two [charges]. … Two different visits."
In a statement, a spokesperson for Mr Kraft said that they "categorically deny that Mr Kraft engaged in any illegal activity. Because it is a judicial matter, we will not be commenting further."
The Patriots did not immediately comment.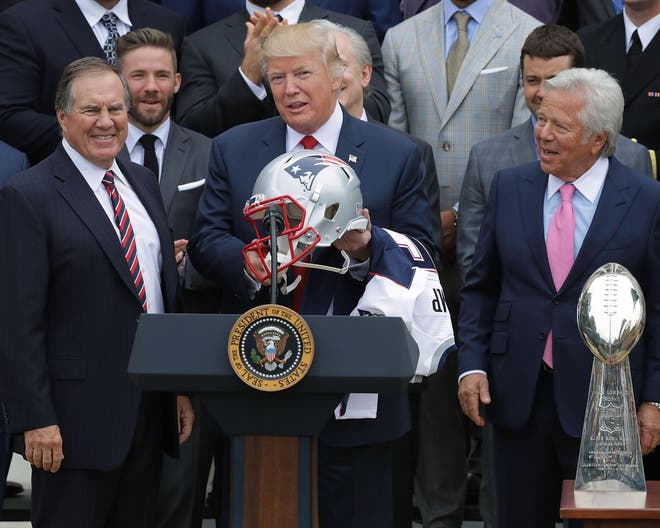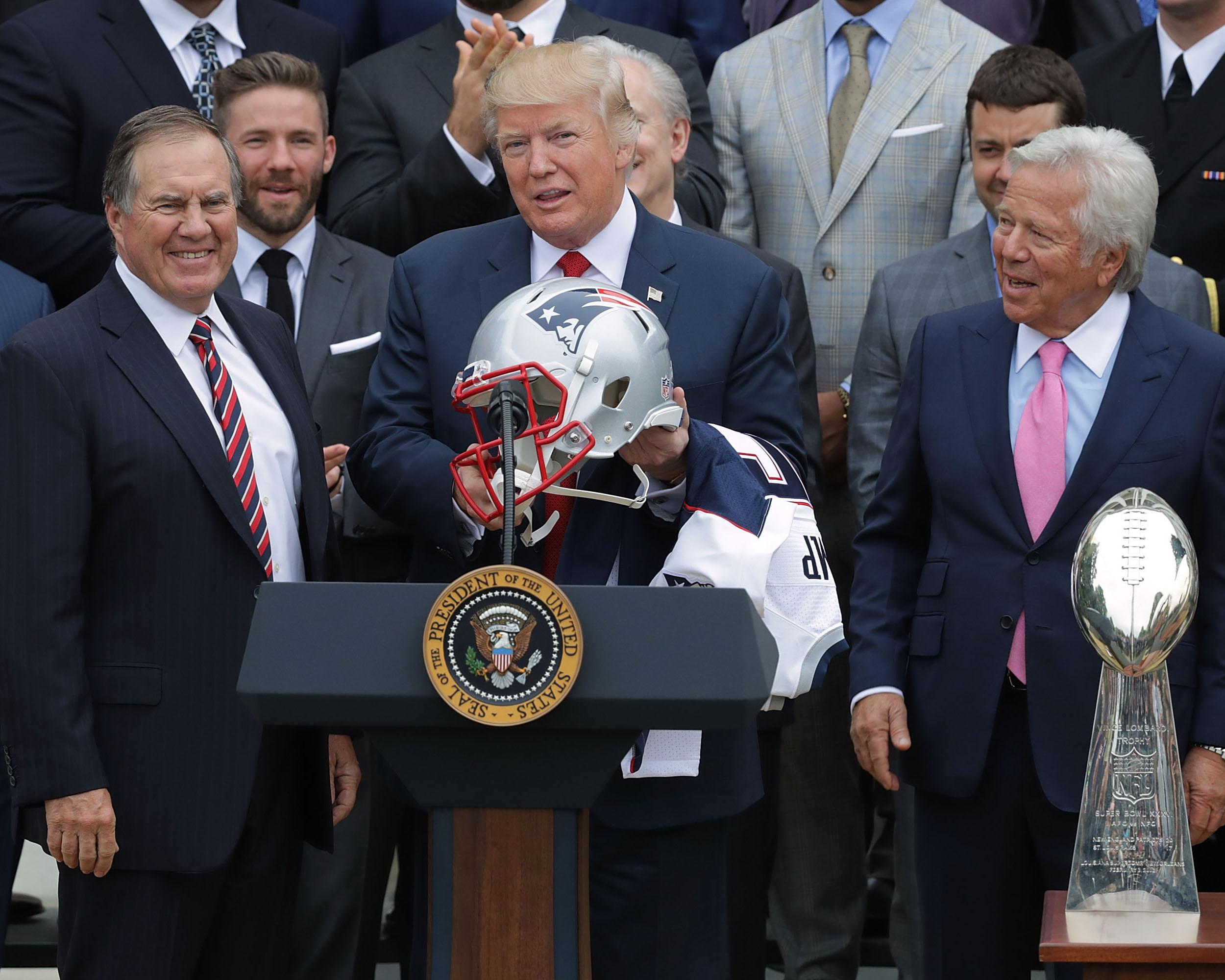 Mr Kraft is billionaire and well known friend of Donald Trump, whose Mar-a-Lago resort is just miles south of the Jupiter day spa where the prostitution is alleged to have taken place. Mr Kraft has been a frequent visitor to the resort.
The billionaire was reportedly in Florida over the weekend for the Dana-Farber Institute fundraiser, but it is not clear if he visited the day spa during that time.
Mr Kraft has owned the Patriots for 25 years, and is worth an estimated $6.6b. He bought the Patriots for $172m in 1994 and they have since won six Super Bowls.
SOURCE: independent.co.uk
POLICE PICTURE: dailymail.co.uk