February 24, 2019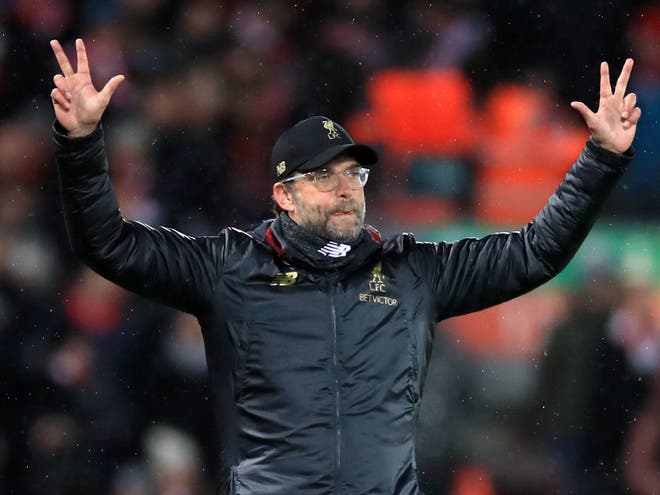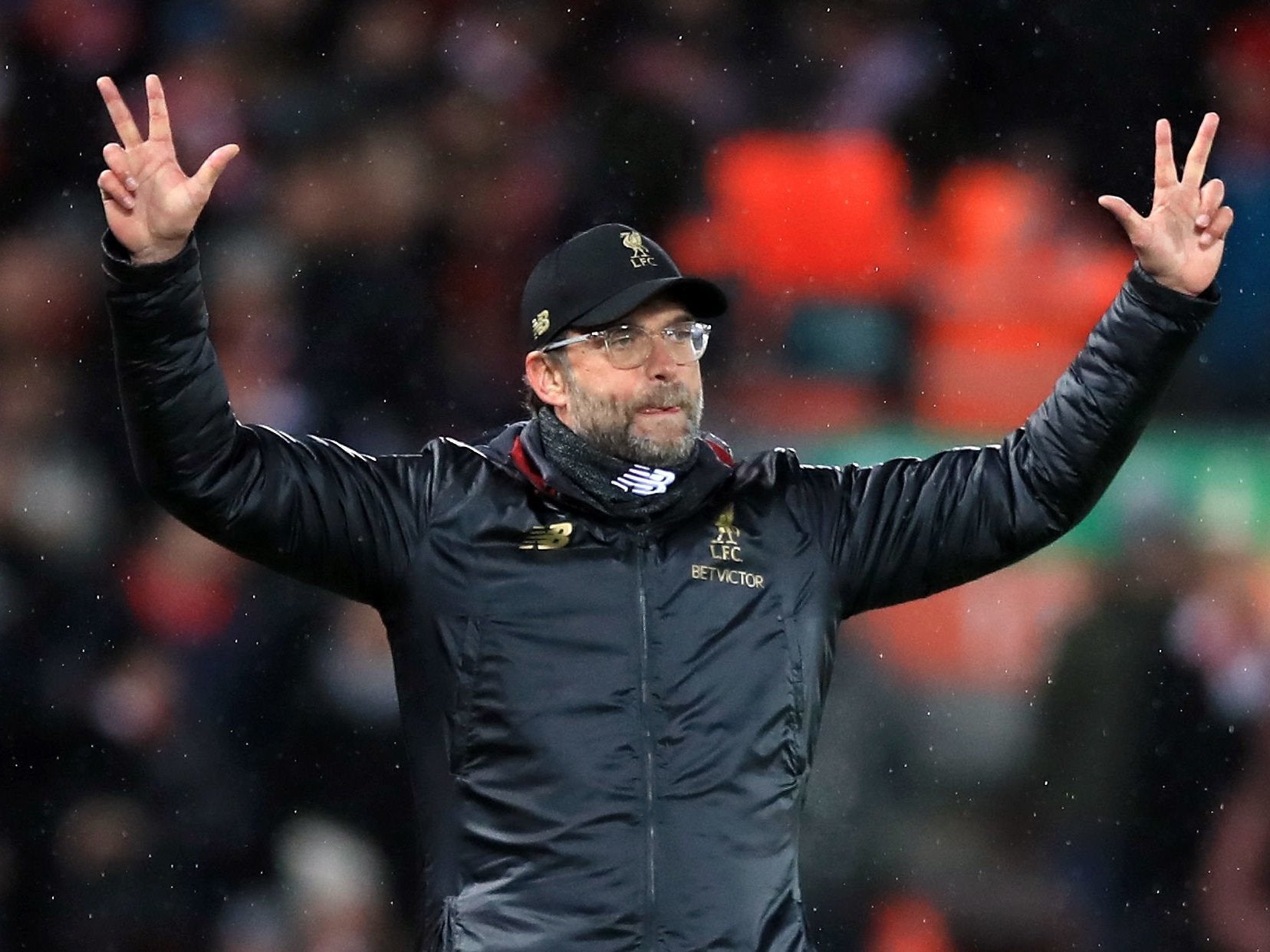 Two great north-west football rivals: one in fine form, imbued by confidence inspired by a caretaker manager with historical connections. His arrival came amidst the major takeover story of the year, inheriting a defence that was unconvincing, a ground that needed redeveloping. He would work with a media officer, new to the terrain. The other rival? Wobbly-legged, perhaps, but for them there is only really the title to think about.
The year could be 2011, in those months after Fenway Sports Group boughtLiverpool and decided to hire Kenny Dalglish, back when Sotirios Kyrgiakos was still an option and the questions about Anfield which had been there for decades remained unanswered. The press man, Paul Tyrrell, would soon depart – replaced by the now even more infamous Jen Chang, who did not last very long at all. Remember him?
Yet it is now: the Saudis want to buy Manchester United, apparently; Ole Gunnar Solskjaer is in place and doing very well indeed – Victor Lindelof suddenly isn't scoring own goals. Old Trafford is not quite the modern stadium it used to be while having chosen to leave for Uefa, Phil Townsend had been replaced as communications officer by Charlie Brooks, a recruitment from Nike.
United might follow Liverpool down the sporting director route as well. Damien Comolli was just a few months into the job when United went to Anfield in 2011 as the Premier League's pacesetters only to lose 3-1 – though it was a result that still left Liverpool 18 points behind. Ultimately, Comolli did not suit Liverpool and it seemed like the role he filled was an awkward fit at the club where the cult of the manager began.
Since Jurgen Klopp's appointment, however, the decisions of Michael Edwards – Comolli's successor – have started making a lot more sense. Elsewhere, though their positions in the hierarchy are titled differently, Mike Gordon at Liverpool is a calm and consistent influence while Peter Moore acts as the front man, the human face. Can the same be said of Ed Woodward at United, or is it even fair to judge him when it feels like football has moved on from the days when the chief executive made all of the decisions?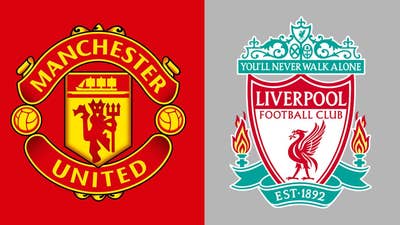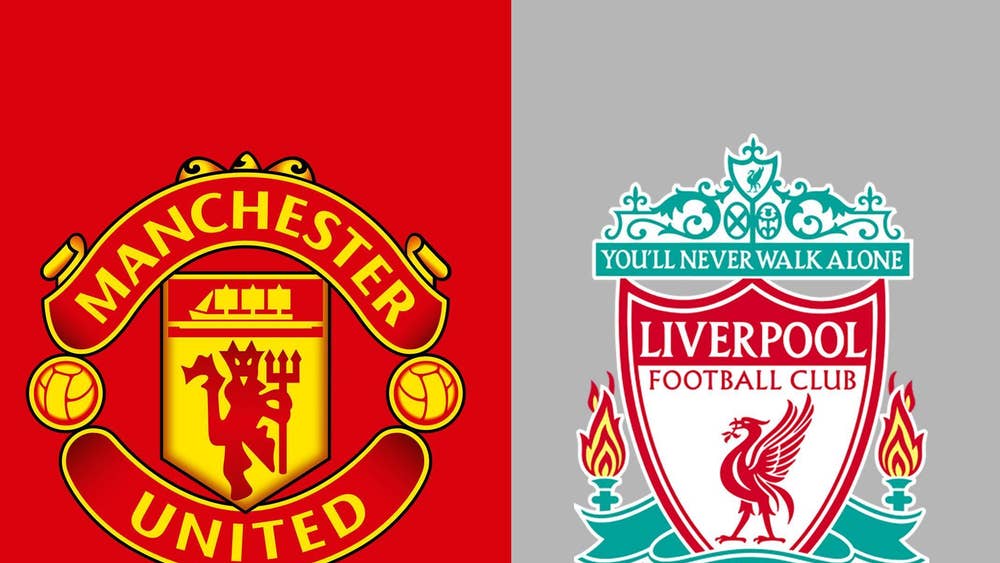 It is too far too soon to imply Liverpool have moved beyond United in every possible way. Progress can be marked by staging points and there have been many at Liverpool – most notably the hiring of Klopp and the bulldozing of the old main stand. The club is settled in the way United is not and most journalists would probably agree they also now have a press officer in Matt McCann who knows the job inside out.
While Old Trafford remains bigger despite its shortcomings, while, indeed, United's revenues are greater and their spending power correspondingly exceeds Liverpool's, both clubs' supporters understand that true status is marked in trophies. They both know as well that the bread and butter remains the league title.
Should United win on Sunday, they will trail Liverpool by 11 points. Should Liverpool win, the gap opens to 14 while increasing their chances of achieving what has not happened for 28 years. Should that happen, would the structure now in place at Liverpool mean a culture of sustained success is possible, leaving United behind?
None of this was on Klopp's mind when he spoke at Melwood on Friday. "I cannot constantly think about the consequences of any result." he reminded. "If we would see it like a lot of people see it that it as the game, that is too much pressure on everybody. You cannot do it like that. If we lose the game, and I don't think about losing the game, then we are still level on points with man City and Tottenham are probably only two points behind us. That's how it is. That is the worst thing that can happen. The only thing people can make of it is that we are not in a very good moment and other teams are in a good moment."
For a long time, it seemed that Liverpool was a club that looked too often to the past for short-term answers while United were more forward thinking. Yet it was the vision and power of the manager that made everything seem to join up. This week, Klopp's hold on what happens at Liverpool was reflected by the decision to tour United States next summer rather than Asia, even though it was Asia's turn. The States means less travelling, better weather conditions as well as facilities. If a United manager wanted the same thing, would there be the understanding there to allow him to have it?
Klopp first met Ferguson in Nyon at a Uefa managers' meeting. Initially, it flattered Klopp that Ferguson was so interested in him. Ferguson has since been complimentary about what he might be able to achieve at Liverpool. Yet it was a sign of Klopp's single-mindedness that he did not feel he had to follow the lead of Solskjaer, who suggested he might invite Ferguson into the dressing room on Sunday to give his players a lift.
Klopp revealed he had tried a similar trick in Germany ahead of the Ruhr derby between Borussia Dortmund and Schalke, when three Dortmund legends were brought to the team hotel. "I don't think Martial and Pogba will understand when Sir Alex Ferguson is on fire," Klopp laughed, confirming that Dalglish will not be called from the hospitality suits. Klopp called it "a good idea – if he [Solskjaer] wants to do that, he can do it. But we will not."
SOURCE: independent.co.uk