July 26, 2016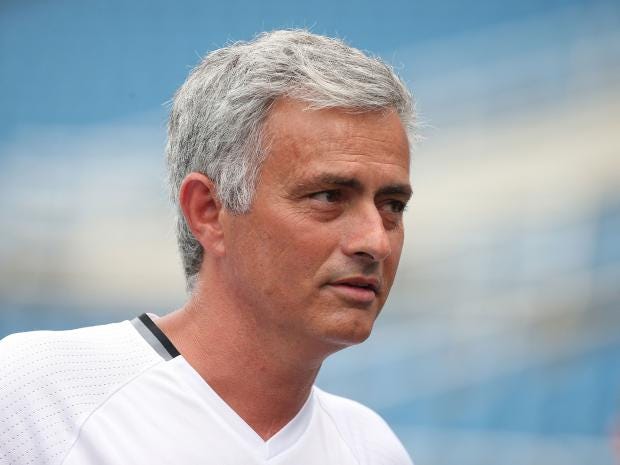 Mourinho's preparations were frustrated by bad weather in China
After embarking on a gruelling three-week tour of Australia and the Far East under David Moyes in 2013, United signed a contract with Relevent Sports to tour the United States for the following two summers as part of their International Champions Cup tournament.
No deal has yet been agreed for the summer of 2017, however, and offers to visit North America, Asia and South Africa will be considered before Mourinho decides on the best option for his squad.
The former Chelsea manager has expressed a preference in the past for trips to the States due to the quality of training facilities in the country – United have previously used the training grounds of NFL clubs such as the Seattle Seahawks and Philadelphia Eagles.
But when United toured the US under Louis van Gaal in 2014, the Dutchman complained about the draining effects of the heat and traffic in Los Angeles and altitude in Denver before tailoring the 2015 tour to suit his requirements.
United visited South Africa three times under Sir Alex Ferguson, with the Scot believing his squad benefited from the climate and lack of time zone issues when playing in Johannesburg, Durban and Cape Town.
But although the most lucrative and commercially-beneficial destinations have proven to be the States and Asia, United have not ruled out a return to South Africa should Mourinho regard the country as the provided the best conditions for his squad to prepare for a Premier League season.
SOURCE: independent.co.uk