September 18, 2014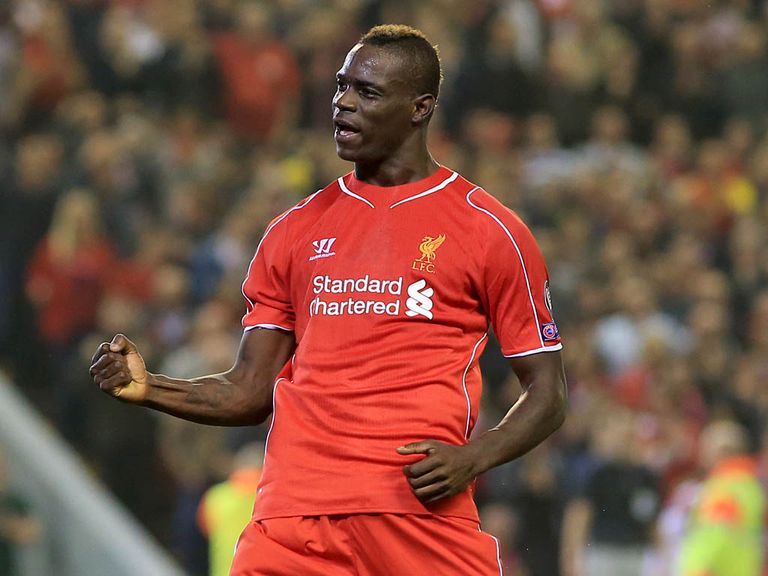 Brendan Rodgers is looking for Mario Balotelli to take inspiration from the likes of Luis Suarez as he settles into life at Liverpool.
With Suarez having departed Anfield over the summer as he joined Barcelona in a big-money deal, Balotelli has been charged with the task of providing an attacking spark.
He has been returned to the Premier League from AC Milan, with Rodgers prepared to take a chance on the former Manchester City forward.
Balotelli has made an encouraging start to life on Merseyside, netting his first goal in the UEFA Champions League tie with Ludogorets on Tuesday, but still has much to learn.
Rodgers says the 24-year-old has displayed a willingness to work on his game, with it important that he follows the lead of past stars if he is to fully embrace the 'Liverpool way'.
"Mario has really looked into the history of the club. He understands the great strikers of the past," said Rodgers.
"We've spoken about Suarez and his time here but if you're clever, you'll learn and remember he's still young and still learning the game and he still has this hunger to do well.
"When I first spoke to him, first met him, he had this keenness to learn.
"Against Ludogorets, you could see he put his body on the line. He needs to do more of that, that will come as he gets fitter, and then getting into good positions will allow him to score goals.
"That's going to be very important. The crowd demand that because the players who've been here in the past in that position have been non-stop and he's becoming attuned to that."
Balotelli has a reputation for being something of a handful and difficult to manage, but Rodgers is confident the Italy international will be a joy to work with and will buy into the need to produce all-action displays.
He added: "He's well in tune with the history, not only of the club but of Liverpool.
"He's prepared to work. You saw his work-rate, and okay the ball bounced off him a couple of times and we're trying to improve him in the transitions so that when he makes a mistake he can go after it, but I think you can see what he's trying to put in for the team. He needs to do more of it, and it will come.
"I think in general as a coach you will always have players who are high maintenance and players who are low maintenance for different reasons.
"I'll spend a lot of time with a lot of the players but he's a good boy and I think you can see he's prepared to work."
SOURCE: sportinglife