When Lewis Hamilton looked to his future in Formula One in 2012 and decided to leave McLaren, the team with whom he had grown up and won his first world championship, the decision was roundly questioned. After securing two further titles for Mercedes, the move was regarded as inspired but predicting what is round the corner in motor racing has never been easy and, with F1 having just begun the process of reinvention under its new owners, the future is very much on the agenda.
Many sports have faced new challenges and opportunities because of the extraordinary changes technological advances have wrought in the past two decades. But that is true of F1 perhaps more than most, the sport having stuck with a long outdated model that has increasingly failed to engage with a younger audience. If F1 and motor racing in general are to survive, doing so is crucial and it seems it is at the crossroads between the virtual world and the real that it is most likely to happen.
Playing the role of seer in this game is tricky but one trend has been difficult to ignore – the rise of e-sports. Several weeks ago McLaren announced their World's Fastest Gamer programme – an annual competition in which video gamers will compete to win a job as a simulator driver for the team.
The team's executive director, Zak Brown, has made it clear that e-sport will be part of the team's racing efforts in future and they will stand in the vanguard of what may develop into part of every team's portfolio. It is a good marketing exercise, of course, but also valuable in its own right. "The F1 audience is getting older and this is part of how we capture the younger generation," he says. "This is how that generation will grow up learning about the sport."
It is the tip of the iceberg. Last month MotoGP announced it would launch an e-sports championship this year, a multiyear project with the stated aim of becoming "the most important racing e-sport championship".
Equally this weekend the greatest sports car race in the world, the Le Mans 24 Hours, will also host the final of the third season of the Xbox-based Forza racing championship. This, the largest racing e-sports event yet to be held, has been identified by the organisers of Le Mans as an area for expansion, having created an official endurance e-sports category.
"We're inventing a new form of motor sport that speaks to a younger generation," Dan Greenawalt, the creative director of the Forza games, says. "Our goal isn't to mirror or shadow real-world motor sport as it exists today. We want to take the relevance, authenticity and physicality of real‑world motor sport and blend it with the approachability, strategy and interactivity of today's major e-sports."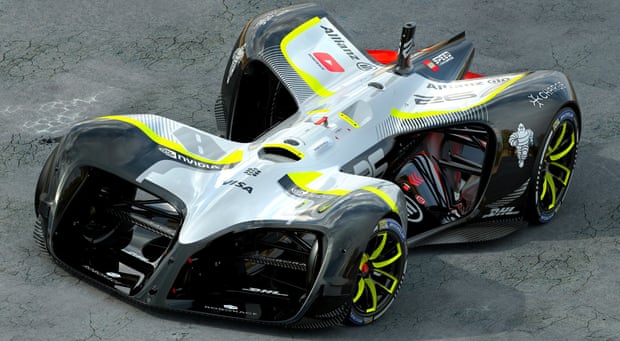 Dismissing this as still just the stuff of teens in their bedrooms looks hopelessly naive. In April it was announced that professional gaming will be an official medal sport in the 2022 Asian Games and Staffordshire University recently declared it would launch the UK's first degree in e-sports in September 2018.
The numbers back both decisions. Professional gaming has a growing fanbase, with a global audience not far short of 400 million, worth a revenue projected to be into the billions in three years' time.
This is not being driven by motor racing gaming – with the majority of e-sports based around strategy or first‑person shooter games. But that such a potential market exists is why so many are eager to become part if it. Red Bull and Michelin are already on board with the MotoGP project as sponsors, where the aim for the moment is communication – encouraging people to follow the sport – rather than making money.
This crossover between the real and virtual has not appeared out of the blue, however. Jann Mardenborough won the PlayStation Academy programme in 2011. The competition to take gamers and give them a shot in a real car in partnership with Nissan was hugely successful and he embraced it. The British driver has since taken a class podium at Le Mans and raced in GP3 and is currently a factory driver for Nissan in the highly competitive Super GT series in Japan. He is sure the two worlds will become closer.
"In professional motor sport today there is a lot of emphasis on simulator work and I can absolutely see that in the future more and more professional drivers will emerge from gaming," Mardenborough says. "When Nissan first came up with the opportunity, lots of people thought they were mad. I think now nearly 10 years later we've proved that the concept works."
Like Mardenborough another British racer, Graham Carroll, moved into driving sims when the money ran out to pursue his career on the track. In January he competed in an e-sport competition in Las Vegas with a $1m prize and is convinced greater involvement from teams is only a matter of time. "It would just add to the show if there was a Formula One sim race," he says. "It is just getting bigger and bigger. If someone is signed to a proper racing team there will be knock-on effect and lots of people will be signed up."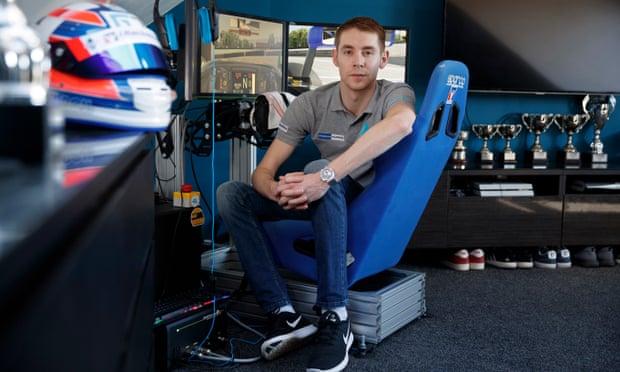 For the next generation of drivers such as the prodigious British talent Lando Norris, the 17-year-old who was signed to McLaren's young driver programme in February, the line between the two forms of racing has never really existed. "Lando Norris is on the simulator every single night with us," Carroll says. "People wonder why he is so good – he is in a car at the weekends but every single night he is on the simulator."
There is a way to go yet, however. Racing remains a minority arena for e-sports and the developer of the MotoGP game admits it is a field hard to make compelling to watch.
Equally, they must work on the problem of races becoming dead rubbers because players crash out more often, a consequence of there being no "fear of death", but they are confident these things will be solved. The near future seems only to promise greater involvement and, if it engages a new fanbase, it will be to the benefit of all forms of racing.
But there may also be a case of back to the future in the long term. A return to motor racing's original purpose – to test and promote cars in order to sell them –may also come to play a role.
Ross Brawn, who is overseeing F1's reinvention, has already noted of his plans: "If we say Formula One has to align itself with road cars, then logically we end up with an electric car that drives itself – and nobody wants that in Formula One." He is right but that has not prevented the emergence of just such a series.
It is the basic premise behind Roborace, which uses a single make of car where the emphasis is on the artificial intelligence used to pilot the autonomous vehicles. The series is currently partnered with Formula E and set to appear at FE races in future. With self-driving cars on the cards for consumers, racing is the perfect way to prove their capabilities.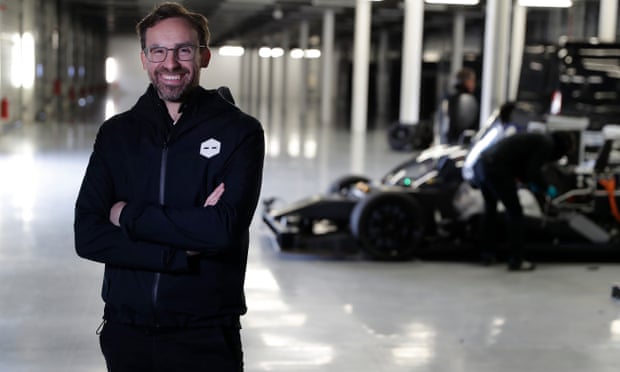 Bryn Balcombe, chief technology officer of Roborace and an engineer who worked for Formula One Management for 16 years, believes the series' genuine road relevance will be key. "If a car can win a race on a Sunday, wouldn't you want it driving you around on a Monday?" he says. "It is a shift in the industry that is happening and it is using motor sport to accelerate and promote that shift."
The proving ground of racing offers an opportunity for manufacturers who are looking to be able to offer drivers of the future a varied set of personalities to choose from for their autonomous cars. Indeed, Ford have already patented a race car mode as one of the personalities for their future autonomous vehicles.
It is still early days and hard details of when and who will participate in the series remain unconfirmed.
There is interest from manufacturers and racing teams but perhaps the greatest question mark here is whether fans would take to following the "personalities" of differing AIs. Whatever the outcome, change is coming to the sport in the short and long term and that, as Hamilton proved, can have the most intriguing results.
SOURCE: theguardian.co.uk