March 9, 2019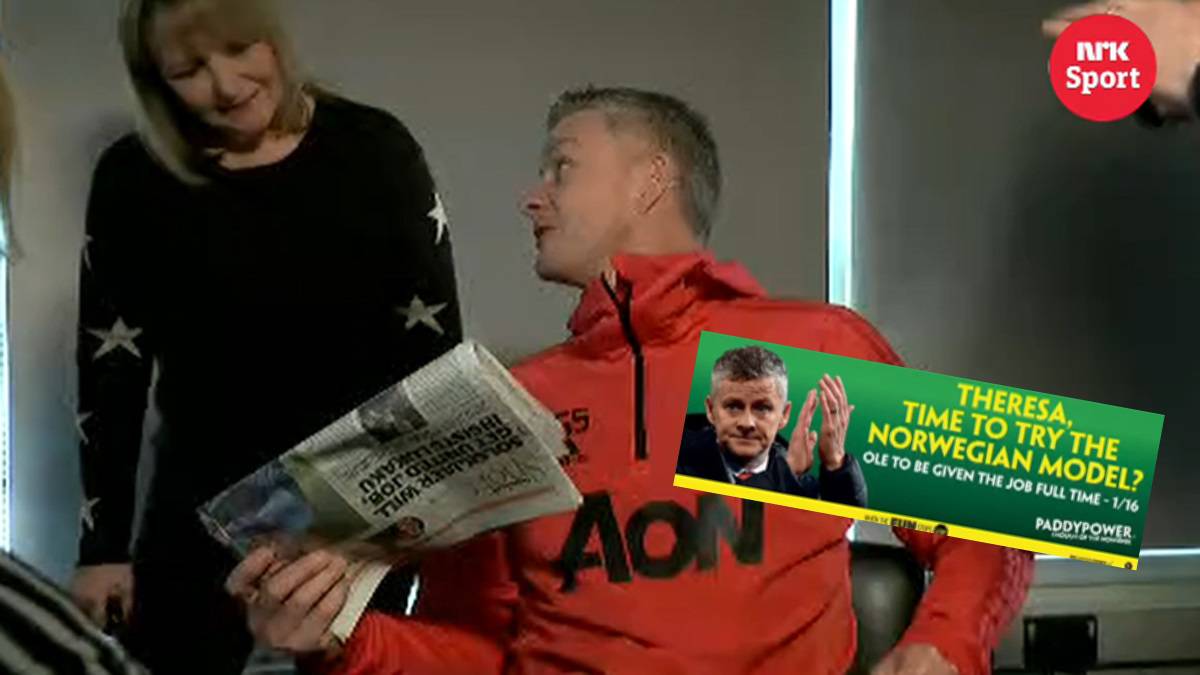 Ole Gunnar Solskjaer is considering taking legal action against Paddy Power after the Irish bookmakers' used his image in an advert without his consent. 
The interim Manchester United manager was giving an interview to Norway's radio and broadcasting company NRK when he was handed a copy of the Evening Standard to have a look at the front page and a story about his near-certain chances of getting the job. But Solskjaer was also made aware of an advert at the bottom and the betting house's use of his image, without his permission, in a quip on Brexit and his chances of getting the job full time.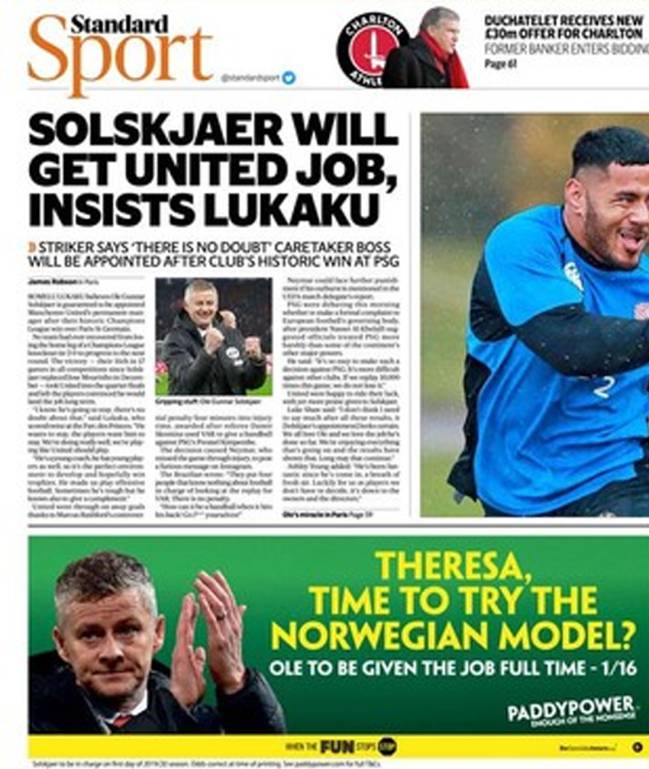 Legal action
"I can promise you that I'll be passing this on to my lawyers and they can take a look. They are going to have a big, big problem with me; it's a betting company and I've got nothing to do with it," he said angrily. The advert asks the question.
 "Theresa, time to use the Norwegian model?", with Solskjaer's face alongside it and the odds of the former United player getting the United job permanently.
"This is illegal. The use of personal images in a commercial context without the consent of my client is not legal in Norway or England," the United coach's lawyer, Erik Flagan, said.
"In these cases, the first thing is to ask for it to be prohibited and then demand compensation," he added.
SOURCE: en.as.com